Take Flight in Mobile
Mobile is a leader in attracting aerospace investment from companies around the globe. The origins of our Port City becoming a premier center for aircraft design and assembly reach back over a century. And today, aerospace is our fastest-growing industry sector with large employers in the region with 56% growth in 5 years.
Mobile is the 4th largest manufacturing location for commercial aviation in the world.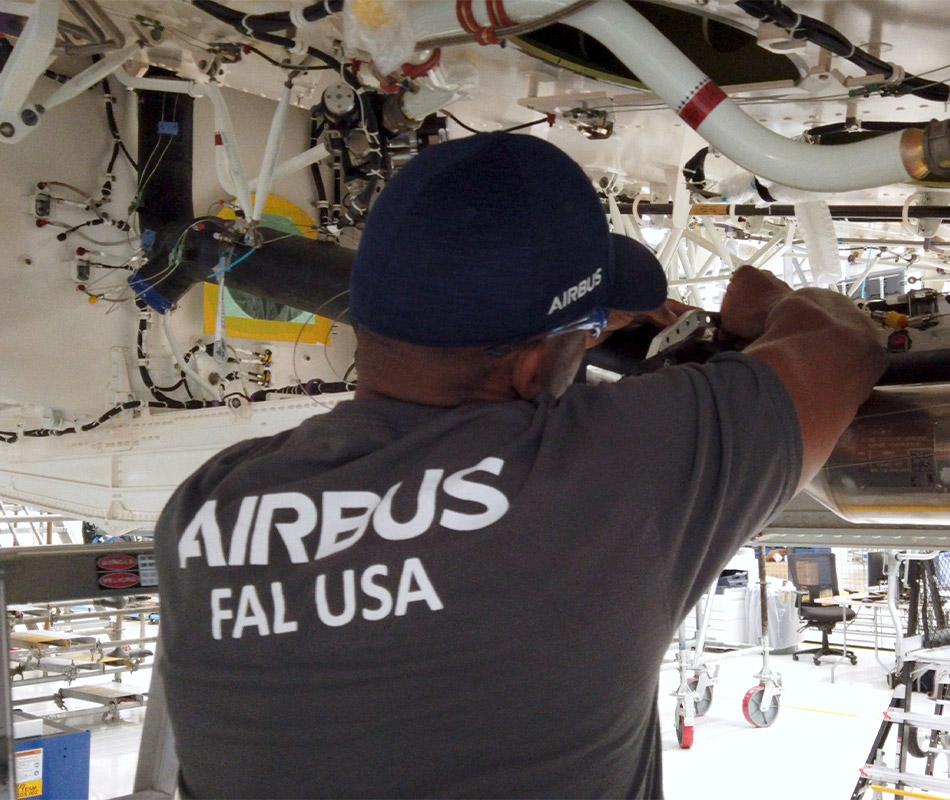 BY THE NUMBERS
7,230
WORKFORCE IN A 45 MINUTE DRIVE TIME
A220
& A320
PRODUCTION FACILITIES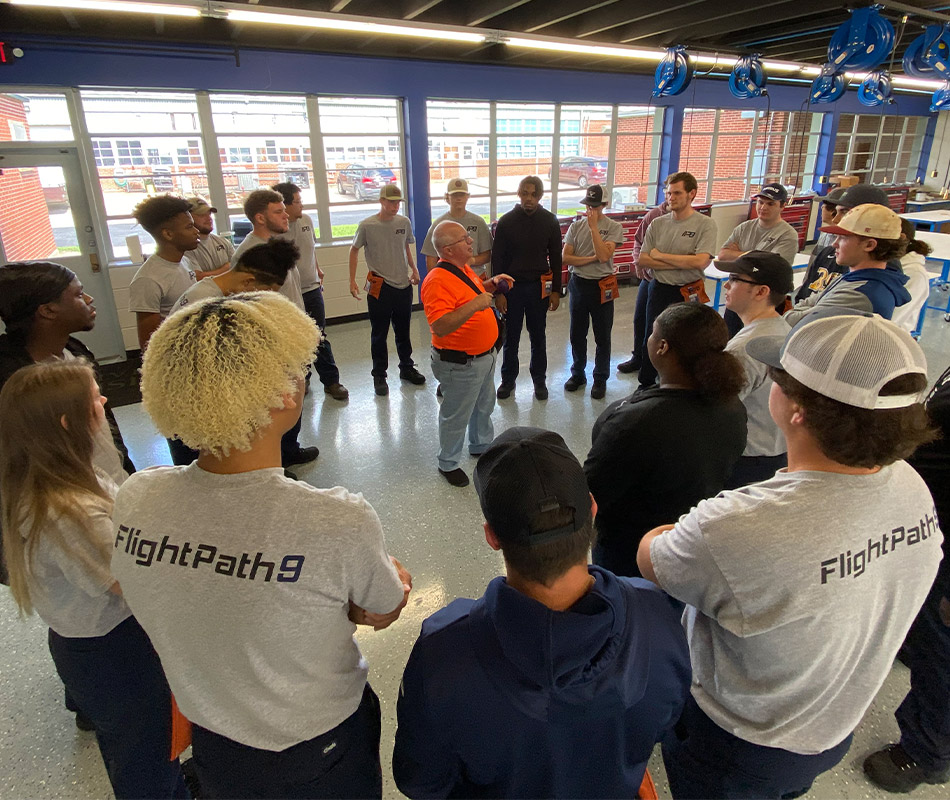 WORKFORCE & TALENT DEVELOPMENT
Mobile area educators have greatly emphasized our aerospace industry's success, leading to implementing a strategic framework within the Mobile County Public School System. This framework allows high school students to pursue aviation technology career pathways that lead directly to employment.
Our local post-secondary educational institutions, Bishop State Community College and Coastal Alabama Community College have designed curriculums that align with the demand of the job market in our region. The Alabama Aviation Center at Coastal Alabama, located at Brookley Field, offers specialized tracks in Aviation Manufacturing, Airframe Technology and Powerplant Technology. Bishop State provides adult education pathways and dual enrollment opportunities leading to a short certificate in Aerospace Manufacturing.
"For over 50 years, Mobile has been home to our piston engine manufacturing facility and global headquarters. Continental Aerospace Technologies has been at the forefront of the growing aerospace cluster in the Mobile area, and we're excited to keep building on this momentum."
— Karen Hong, Chief Executive Officer & President, Continental Aerospace Technologies