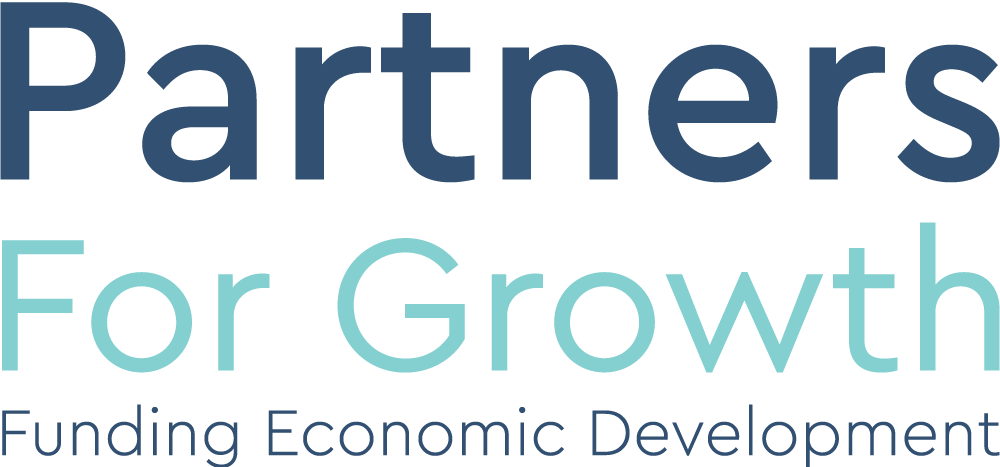 Partners for Growth is a coalition of public and private investors who fund economic growth through the Mobile Chamber, the economic developer for the City of Mobile and Mobile County. Partners for Growth investments create prosperity and growth for local businesses and residents, building a better Mobile.
The goal of Partners for Growth is to create jobs and support a strong workforce in Mobile.
STRATEGIC OBJECTIVES
Existing Business & Expansion Support
Engage and support existing employers to identify expansion opportunities, address challenges and facilitate competitiveness.
Investor Relations Engagement
Actively engage investors in the Mobile Chamber's Economic Development program activities and oversight.
New Business Investment Attraction
Leverage Mobile's global competitiveness to advance the creation of quality jobs and attract new capital investment to enhance economic growth.
Quality of Place & Community Development
Prioritize the development of assets within the community to enhance the quality of life and standard of living for new and existing citizens.
Talent & Workforce Development Programming
Improve Mobile's ability to attract, retain and develop talent in the area.
2023-2027 INVESTORSFunding Economic Development
The following companies have invested in Partners for Growth V, the Mobile Chamber's aggressive and successful economic development program of work.
68 Ventures
AAA United States Inc.
Adams and Reese, LLP
Affordable Homes Gulf Coast, LLC
Airbus Americas, Inc.
Alabama Associated General Contractors
Alabama Media Group
Alabama Port Authority
Alabama Power Company
Alabama Shipyard, LLC
AltaPointe Health Systems Inc.
AM/NS Calvert
APM Terminals Mobile, LLC
ARCO Design/Build
Arkema Inc.
Armbrecht Jackson LLP
Austal USA
Autry Greer & Sons, Inc.
BankPlus
Barnes Enterprise Inc. dba McDonald's Restaurants
Barnhart Crane & Rigging
BASF Corporation
Bay Steel Corporation
BCM Morring Company
Beard Equipment Company
Ben M. Radcliff Contractor Inc.
Blue Cross & Blue Shield of Alabama
Brasfield & Gorrie
Bryant Bank
Budweiser-Busch Distributing Co. Inc.
Burr & Forman LLP
Burton Property Group
Cadence Bank
Canfor Southern Pine
Carr, Riggs & Ingram, LLC
Century Bank
Chart Industries
Chevron
China Doll/Dixie Lily Foods/Big Bill Beans
Cintas Corporation
City of Mobile
Coca-Cola Bottling Company
Community Bank
Continental Aerospace Technologies
Cooper Group of Companies
Core Industries
Cowles, Murphy, Glover & Associates, LLP
CPSI
CRE Mobile
Crow Shields & Bailey PC
Crowder Gulf LLC
DC Safety Sales Co., Inc.
Delaney Development
DEX Imaging of Alabama
Dunn Building Company
Duplantis Design Group (DDG)
EcoSouth Services
Evonik Corporation
Franklin Primary Health Center, Inc.
Geotechnical Engineering Testing
Goodwyn, Mills & Cawood
Gray Construction
Gray Television (WALA FOX 10)
Great Southern Wood Preserving
Gulf City Body & Trailer Works, Inc.
Gulf Distributing Company of Mobile, LLC
Gulf Electric Company Inc. of Mobile
Gulf States Engineering
Gwin's Commercial Printing
H. O. Weaver & Sons Inc
Hancock Whitney Bank
Hand Arendall Harrison Sale LLC
Hargrove Engineers + Contractors
Harper Technologies LLC
Helmsing, Leach, Herlong, Newman & Rouse P.C.
Heritage Homes
Hieronymus CPAs, LLC
Hoar Program Management (HPM)
HUB International Gulf South
Hummingbird Ideas
Infirmary Health
JESCO, Inc
Jones Walker LLP
Keith Air Conditioning Inc.
Kiewit Corporation
Kimberly-Clark Corporation
Leavell Investments Management
Lewis Communications
Life + Legacy Benefits
LLB&B Inc. Real Estate
Long's Personnel Services
Lyon Fry Cadden Insurance Agency Inc.
MAAS Aviation
Master Boat Builders, Inc.
Maynard Nexsen PC
McAleer's Office Furniture Co.
Meador Warehousing
Merchants & Marine Bank
Merchants Transfer Company
Millard Maritime
Mississippi Export Railroad Company
Mobile Airport Authority
Mobile Area Water and Sewer System
Mobile County Commission
MYER Companies
Norton Lilly International
Old Shell Road Management
Outokumpu Stainless USA
Page & Jones Inc.
Persons Services Corp.
Pilot Catastrophe Service, Inc.
PNC Bank
Poarch Band of Creek Indians
Premier Medical Group, Inc.
Quality Valve, Inc.
Regions Bank
Renasant Bank
River Bank & Trust
Robert J. Baggett Inc.
Roberts Brothers
S & S Sprinkler Company, LLC
SAAD Development Corporation
SCS Engineers
Seabulk Towing
ServisFirst Bank
Shoe Carnival
SmartBank
Smith, Dukes & Buckalew, LLP
Southeast Toyota Finance
Spire Energy
Springhill Automotive Inc.
SSAB Americas
Steiner Construction Company, Inc.
Stirling Properties
Superior Air Parts
Synovus
Tenaska/Longleaf CCS Hub
Thames Batre' Insurance
The American Equity Underwriters, Inc.
The Hiller Companies
The Lathan Company, Inc.
The Orthopaedic Group PC
The SSI Group, Inc.
Thomas Industries Inc.
Thompson Engineering
Thompson Tractor Co. Inc.
Truist Bank
Trustmark National Bank
Turner Supply
Uniti Fiber
University of Mobile
University of South Alabama
USA Foundation
USA Health
Vertex Refining Alabama LLC
Vertical 5 Buildings
Volkert, Inc.
Warren Averett
Wells Fargo
WESCO Gas & Welding Supply, Inc.
White-Spunner Construction
White-Spunner Realty
Wilkins Miller LLC
Zarzour Companies
Want to learn more about Partners for Growth or get involved?